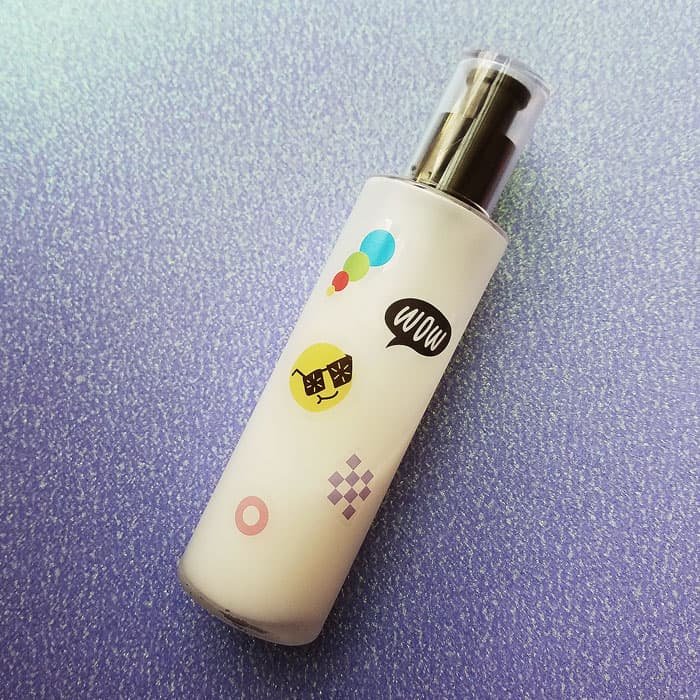 06 May

Cosrx Oil-Free Ultra Moisturizing Lotion

Corsx has swiftly become one of my favorite skincare brands because their products always have short ingredients lists and I always see good results. I have tried a few of Cosrx's products and use several in my daily routine, my favorite being this and BHA Blackhead Power Liquid. These products have truly been my skin's saviour. My acne which was once relatively severe has vastly improved to the point that I now consider one or two pimples a breakout. So, I knew I had to pick up their Oil-Free Ultra-Moisturizing Lotion when I ran out of my last moisturizer. This lotion is specifically made for sensitive skin, oily, and acne-prone that is exposed to regular use of actives. However, it is recommended for all skin types and safe for all skin types.
Claims:
This product is suitable for all skin types, including acne-prone, sensitive, and oily.
Hydrates, protects, and comforts the skin.
Oil-free, lightweight formula.
Helps maintain water deeply under & on the skin.
Ingredients:
Full List:
Butylene Glycol, Glycerin, Dimethicone, Betaine, Xanthan Gum, Ethyl Hexanediol, Cetearyl Alcohol, 1,2-Hexanediol, Panthenol, Cetearyl Olivate, Sorbitan Olivate, Sodium Lactate, Hydroxyethyl Acrylate/, Sodium Acryloyldimethyl, Melaleuca Alternifolia Leaf Oil, Taurate Copolymer, Betula Platyphylla Japonica Juice, Allantoin, Sodium Hyaluronate, Citrus Medica Limonum (Lemon) Peel Oil, Sodium Lactate, Ethylhexylglycerin.
How to Use:
Has the consistency of a light cream. Definitely a lotion and not an emulsion.
What Cosrx Instructs:
Apply daily to cleansed face before moisturizing.
What I Do:
Use this lotion as the final moisturizing step of your skincare routine.
Depending on how dry your skin is, 1 to 2 pumps are necessary.
In your morning and night routine, this lotion can be used.
How it Worked for Me:
This lotion truly does exactly what it says. I had no issues with it breaking me out or causing my skin to be oily even it is not oil-free as it declares. But I have a feeling what Cosrx meant was that it won't cause your skin to be oily and also it keeps my skin hydrated throughout the day and as a nighttime moisturizer, it is hydrating enough to be used. Over other products and under makeup, it layers well and also sinks it to your skin quickly, and doesn't leave a sticky feeling. This lotion is the perfect moisturizer that is versatile enough to be used in any kind of routine, during any weather. It is compatible with any skin type and I highly recommend this lotion for those looking to keep their routines simple and affordable.
Pros:
Definitely suitable for all skin types
Deeply hydrates all day or night
Not a lot of product is needed
Skin absorbs product easily
Doesn't pill up under makeup
Doesn't cause breakouts
Comes in a convenient pump bottle
Affordable
Cons:
It does have a scent for those that are sensitive to them.
Smell reminds me of coke bottle gummies lol
Not oil-free
It includes Lemon Peel Oil and Tea Tree Oil.